Platinum Sponsor
Fara
www: fara.no
Diamond Sponsor
Kapsch

www: kapsch.net
PTV AG

www: ptvag.com
Gold Sponsor
Alcatel-Lucent
Alcatel-Lucent provides solutions that enable service providers, enterprises and governments worldwide to deliver voice, data and video communication services to end-users. The leader in fixed, mobile and converged broadband networking, IP technologies, applications and services, Alcatel-Lucent offers comprehensive solutions for operators of urban roads and highways to optimize the traffic management. Moreover, the company offers consulting services, handling the design, construction and operation of the network, performed also in outsourcing.
With operations in more than 130 countries and the most experienced global services organization in the industry, Alcatel-Lucent is a local partner with a global reach. The company leverages the unrivalled technical and scientific expertise of Bell Labs, one of the largest innovation powerhouses in the communications industry.
ITS
The Motor Transport Institute conducts co-ordinates and popularises scientific research and implementation activity on the subject of road transport. The most fundamental tasks:
general improvement in functioning and organisation of the road transport,
limiting harmful effects of the road transport and traffic development with regards the road safety and environmental protection,
developing new material solutions for the automotive industry, including improvement of the service materials such as oils, coolants etc.
www: its.waw.pl
Neurosoft

Neurosoft Ltd has started its operation connected with ITS in 2006. It formulated and implemented a speed contol system for a ring road of city Syców as well as a system for automatic identification and monitoring of vehicles near Warsaw. Within already operating structure it is possible to measure the average speed on a certain sector of a road. Neurosoft is also the author of a system controlling crossing red traffic lights.
www: neurosoft.pl
Stalexport Autostrady S.A.
Stalexport Autostrada Małopolska S.A. – a concessionaire of toll motorway A4 Katowice – Krakow, is a pioneer in exploitation of motorways and in execution of renovation works in Poland. The mission of the company is to provide professional services and to contribute in improvement of the road infrastructure quality in Poland.
The 30-year concession for the transformation of the Katowice-Krakow section of A-4 into a toll motorway, was at first granted to the company Stalexport S.A. in 1997. Toll collection began on 3 April 2000. In July 2004, the concession was transferred to Stalexport Autostrada Małopolska S.A.
The main activities, which we deal with, are following:
motorway servicing,
securing long-term financing for subsequent stages of the project,
investments in construction works and repairs as well as upgrades of motorway infrastructure.
Silver Sponsor
APM Konior Piwowarczyk Konior Sp. z o.o.

The APM Konior Piwowarczyk Konior Sp. z o.o. is an expert in the scope of traffic management systems integration and road safety equipment. Comprehensive projects realized through the company include audit, concept preparation, implementation of the offered solutions, and after-completion technical support.
APM supplies the road market with devices and system solutions in road signs and traffic safety range. Its offer includes: VMS, traffic lights, vertical and horizontal active signs, retroreflective sheeting and reflectors. APM business partners are: Swarco Futurit, Swareflex, Nippon Carbide Industries, Veluvine, Via Traffic Controlling, Lufft Mess und Regeltechnik.
www: apm.pl
Confidex
Confidex is the world's leading supplier of high-performing contactless ticketing and RFID tag and special label solutions and services to make transaction of people and goods more efficient and secure. By specialists in RFID Confidex's key competitive differentiation comes from high performance and quality of its products. Another differentiator is the full control from product development to manufacturing and customization of the products in Confidex own production facilities.
Confidex is active all around the world through its own sales force and particularly through a contractual network of local RFID specialized system integrators. Within the contactless tickets market Confidex is a qualified supplier for all leading equipment vendors. Today, most of the big volume Public Transport Operators employing limited use tickets are using Confidex paper tickets or PET thin cards.
www: confidex.fi
Deloitte | Logica
Deloitte Touche Tohmatsu Limited is currently one of the world's four largest audit and advisory firms with a total turnover exceeding USD 26 billion. The firm's approximately 170,000 employees provide highly specialised audit and accounting, tax, consulting and financial advisory services in 140 countries.
The Czech branch is part of the regional Deloitte Central Europe. Deloitte Central Europe with more than 3,400 employees in 17 countries provides cross-border services at both the international and national levels.
Our team of professional advisors provide a wide range of transport telematic services – from preparing financial and business models of telematic service implementation to defining the required technical and economic parameters of telematic devices, design of telematic systems, support during telematics implementation and operations, management of telematic system implementation, analysis and optimization of relevant processes, and then to quality assurance and increase of yields from telematic transport systems.
Deloitte has a wealth of experience in implementing toll systems as well as congestion charge systems in the cities worldwide.
www: deloitte.com
Logica is a business and technology service company, employing 39,000 people across 36 countries. We deliver business consulting, systems integration and outsourcing across all industries and business functions. We create value by successfully integrating people, business and technology to create effective, sustainable business ecosystems.
Logica is leading the way in the large scale deployment of Intelligent Transport Systems and services. We are helping to shape the future of ITS through our involvements with ERTICO, National ITS organisations, the World Road Association and our innovation centres.
Locally Logica is represented by Logica CEE, a leading supplier of IT services on the Czech, Slovak, Hungarian, Polish and other CEE markets and employs around 500 staff.
Our ITS solutions focus on smart travel, infrastructure charging, smart logistics and transport management . Core to our added value is our ability to draw on International expertise in the design of world class sustainable transport solutions, including energy use management, sustainable travel, multi-modal journey planning and emissions management.
Your business, our thinking; let's be brilliant together.
Logica is listed on both the London Stock Exchange and Euronext (Amsterdam) (LSE: LOG; Euronext: LOG).
www: logica.com
PSI
www: psipolska.com
Sprint

Sprint Company is a provider of modern IT, telecommunication and Intelligent Transportation Systems (ITS). In its wide assortment of products and services it also has an offer covering traffic management systems for cities, motorways and tunnels, public transport management systems, real time passenger information, speed and red light enforcement, weigh in motion and parking systems. At the moment Sprint is implementing real time passenger information system in Rybnik and designing TRISTAR urban traffic control system for Gdańsk, Gdynia and Sopot. Sprint is a number one company in Poland providing CCTV systems for the biggest towns, including Warsaw and many others. Sprint has completed data transmission systems for the traffic management systems in Łódź and Warsaw. The Company is an author of many innovative projects including, but not limited to VIZAN events visualisation system (making it possible to build systems for visualization, organizing, ordering the exchange of information which is significant for safety, environmental protection or management).
Offer:
Traffic management systems for cities, motorways and tunnels;
Public transportation management systems, real time passenger information and priorities for public transportation;
Traffic monitoring systems on the roads and weight in motion;
Speed and red light enforcement systems;
Car park information systems.
www: sprint.pl
Leader ITS Competition Sponsor – Awadrs Founder
HP

HP creates new possibilities for technology to have a meaningful impact on people, businesses, governments and society. The world's largest technology company, HP brings together a portfolio that spans printing, personal computing, software, services and IT infrastructure at the convergence of the cloud and connectivity, creating seamless, secure, context-aware experiences for a connected Word
www: hp.com
Partner – Conference Bags Donor
Deloitte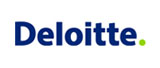 Deloitte is the largest private professional services organization worldwide. It provides professional services of strategic and technological consulting, risk management, audit, tax, legal as well as financial advisory to both public and private clients spanning multiple industries, including the transport infrastructure sector. With a global network of member firms in 140 countries, Deloitte offers world class capabili¬ties and deep local expertise. Deloitte Poland has been operating since 1990. It currently employs over 1000 people. The company's head office is located in Warsaw, with the network of seven local offices in the major Polish cities.
www: deloitte.com/pl
Partner – Special Aword Founder
AutoGuard
AutoGuard S.A. was founded in year 2000 and is one of the first companies that have introduced on the Polish market the so-called telematic systems. The Company manufactures specialised appliances and applications that support management of the mobile objects. In this field the Company employs the most advanced technologies of wireless communication, localisation and satellite navigation. AutoGuard S.A. after years of a dynamic development, has become the unquestionable leader on the market of the GPS positioning systems. The Company's success has resulted from the development of new systems and technologies as well as from the close cooperation with scientific and research institutes. The Company continously creates new orginal solutions and seeks new applications for telematic systems.
www: autoguard.pl
Partner – Founder of Table and Inserts
jakdojade.pl
www: jakdojade.pl
Program Partner
PSTT

www: pstt.eu
Patronage
Ministry of Infrastructure
www: mt.gov.pl
Parliamentary Infrastructure Committe Chairman
www: sejm.gov.pl
GDDKiA
www: gddkia.gov.pl
The Mayor of Warsaw

www: um.warszawa.pl
ERTICO
www: ertico.com
Metropolia Silesia
You do not need any optical device to see it. You can see already from far away an outline of attractive investment areas, developed facilities of the airport and road networks, which connect 14 towns of the Metropolis "Silesia" with Europe. When one comes closer, he may see hundreds of thousands of people who make develop Polish and foreign companies which invested their money in this biggest and youngest human environment in Poland. Why? A huge market and highly skilled labour force guarantee a commercial success and an effective system of support for entrepreneurship provides a friendly business environment. From close up, everything becomes clear. It is the potential generated by the place and people that makes the Metropolis "Silesia" always full. Full of investments. The Metropolis "Silesia" vibrates with new investments. This place is worth the interest of investors. Why? Almost 200.000 companies operate here, which generate 8,7 % of the total GDP. 60 % from them operate within the service sector. Due to a good business infrastructure, highly skilled labour force, attractive investment sites, Katowice Special Economic Zone, International Katowice Fair and Expo Silesia – the Metropolis is one of the best places in Poland for investments. Many business organisations operate here, like various chambers, associations, business unions and centres for entrepreneurship support. The Metropolis constitutes an unusually attractive labour market with one of the lowest unemployment rates. Above 66 % of the inhabitants are in the productive age. The high economic level makes the investment potential existing here – quite visible. The Metropolis "Silesia" is also a region with the best transport possibilities. 1,2 million people commute here everyday using public transport. A dense network of roads connects the Metropolis with Krakow, Wrocław, Warsaw and the whole Europe. The modern International Airport Katowice, which competes with the airports in Krakow and Warsaw, serves annually 2 million passengers.
www: gzm.org.pl
State Police Headquarters
www: policja.pl
Association of Polish Counties
www: zpp.pl
Polska Akademia Nauk
www: pan.pl
Media Patronage
Przegląd ITS
"ITS Review", published by OpenSky Systems and Services Sp. z o.o., is the only magazine in Poland wholly devoted to Intelligent Transportation Systems. A pilot issue was introduced in November 2007, and from January 2008 the magazine is published monthly. In the April issue we have started publishing summaries of each article in English and a bilingual table of contents.
The goal of "ITS Review" is a promotion of advanced ITS technology applications. Not questioning an urgent need of building a network of highways or improving the public transit infrastructure in Poland, we want to convince the decision makers and the public opinion to investments in the ITS systems, that are a couple of times more effective than traditional, "heavy infrastructure" investments.
We are presenting even most sophisticated subjects in a clear and readable manner, to stir the interest of our readers and encourage them to reading the articles.
www: przeglad-its.pl
e-myto

www: e-myto.pl
PRTL
prtl.pl its polish first portal covering a wide range of topics related to the Polish air transport market, a portal we hope will be a trend-setter in the online media environment.
prtl.pl delivers information on the recent and planned developments and events in the air transport market, watching world trends and analysing their effects on the Polish aviation market, presenting interesting and unique reports, interviews, articles, figures and other data related to the aviation market. The portal works as a media partner with organisers of international congresses, conferences, seminars and trade shows. NEW! prtl.pl is also the publisher of a guide to the rights of air passengers, called Prawa pasażerów lotniczych – kompendium, written by Dr Małgorzata Polkowska.
prtl.pl is the main and comprehensive source of information for aviation industry professionals, including representatives of airports and airlines, local government activists, service providers and for the travel and hotel industry.
prtl.pl cooperate with the leaders in the aviation market, including Amadeus, AEA – the Association of European Airlines (the only partner of an industry-dedicated portal in Poland), Clifford & Chance, Ernst & Young (a law firm), BARIP (Board of Airline Representatives in Poland), and the Institute of Tourism.
www: prtl.pl
Rynek Kolejowy
Rynek Kolejowy – the leading rail business monthly in Poland published since 2002. The magazine has a well established position and credibility in the Polish railway sector. www.rynek-kolejowy.pl is the biggest and most influential rail portal in Poland.
www: rynek-kolejowy.pl
DobraLogistyka.pl

DobraLogistyka.pl is a Polish portal for transport, spedition and logistics sector. We are the source of information about events, news and changes that happen on the market. We also provide a number of tools for promoting businesses, institutions, products and services directly and indirectly related to the TSL sector.
DobraLogistyka.pl as an independent source of information, maintains strict neutrality towards companies and institutions in the TSL sector. Service has been established in 2010 and is steadily strengthening its position. It is a very good place to post your ad and reach with its message to companies and people directly and indirectly related to the TSL sector.
We invite press, scientific and public institutions, companies from all sectors related to TSL to cooperate with us and to help us to provide our users with easy access to reliable information.
www: dobralogistyka.pl
edroga.pl
edroga.pl is a portal of the road industry. We provide breaking news coverage on the road topics, publish reports about events in the industry, research papers and popular science articles.
Our site features most the important facts about the current developments taking place in several fields of the road industry: design, construction of roads and structures, traffic engineering, road safety, legislation, regulations, guidelines and comments.
Our credo is: Show good practice instead of blaming!
Read, watch and listen to our portal: news, articles, reports, columns, interviews, films, photographs, comments and many more!
www: edroga.pl
Transport Miejski i Regionalny
transinfo.pl
www: transinfo.pl
etransport.pl

www: etransport.pl
Magazyn Autostrady
www: autostrady.elamed.pl
Drogi
www: media-prof.pl
TSL Biznes

TSL Biznes monthly is an information magazine embracing all the most important news in the domain of transport, forwarding and logistics. TSL branch is one complex organism covering, among others, all ways of transport, warehousing,technology, IT and law. That is why all the most essential problems are integrated together in our title.
All kind of information on new products, services and solutions can be found here. The latest trends and tendencies are reviewed, useful and valuable tips, as well as opinions and advices are given. The magazine is run by experts well experienced in the TSL business. Specialists working in the branch are also welcomed to publish their articles and comments in the magazine.
TSL Biznes is dedicated to professionals associated with TSL branch – both those offering and those using transport & logistics services. Our readers are the people permanently looking for new organizational as well as technical solutions, which can reduce costs and increase the quality in the TSL area.
www: tsl-biznes.pl
Jedź Bezpiecznie

www: jedz-bezpiecznie.pl
Cooperation
OpenSky
www: openskyservices.com
Partner
IKKU

www: ikku.pl